Corporate gadgets: personalized and unique with Bottle-Up
Personalized and innovative corporate gadgets: not only at Christmas, with Bottle-Up you can make a difference throughout the year with your corporate gadgets
Registration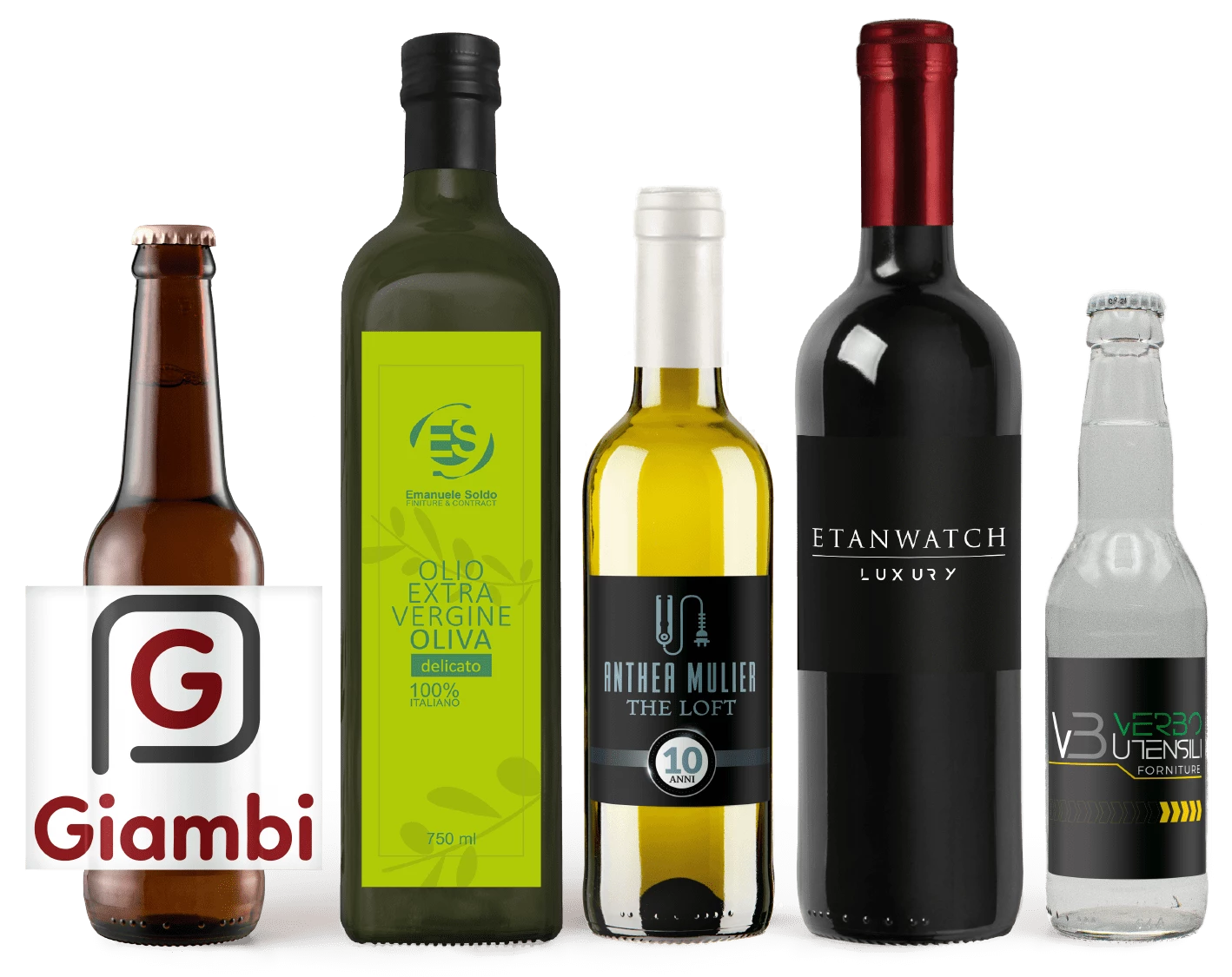 Personalized corporate gadgets: the best strategy to promote the company's image, retain customers and increase brand recognition
---
Personalized corporate gadgets: Bottle-Up services
---
Personalized bottles of wine, craft beer, oil, spirits and soft drinks for original and exclusive personalized corporate gadgets
PayPal, bank transfer or cash on delivery (with service charge contribution): choose the payment method you prefer to confirm the order of your personalized company gadgets
For your personalized corporate gadgets, take advantage of special offers starting from 300 bottles
Always included in the price customized labels in four-color printing. Possibility of special effects with relief work, gold / silver effects for your personalized corporate gadgets
Tailor-made logistics service for customized corporate gadgets, with shipments of individual packages, platforms and containers according to the needs of each customer. Shipping in three working days with the possibility of delivery in 24 hours on the pallet.
Contattaci per un preventivo di spedizione