Personalized Champagne - Personalized bottle gift idea for birthday
Personalized Champagne Bottle - Bottle with personalized label for birthday - 0.75 lt. - An original gift idea as a gift with a personalized dedication for birthday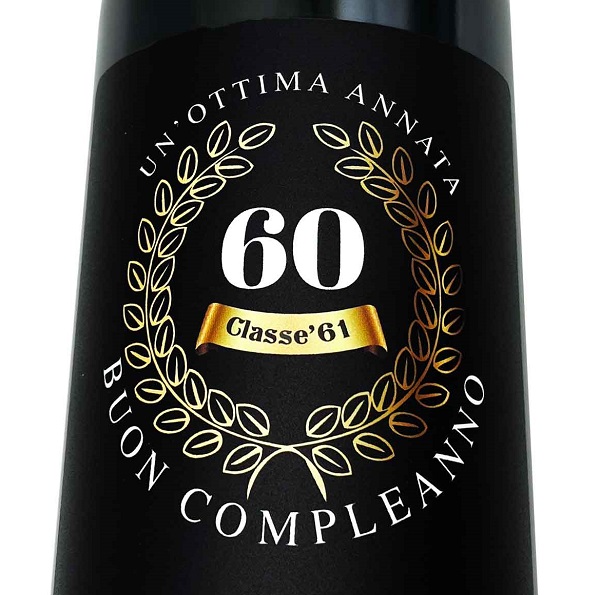 APPELLATION
: Champagne AOC
GRAPE
: chardonnay 40%, pinot meunier 40%, pinot nero 20%
PAIRING
: crustaceans, Fish-based main dishes
TASTING NOTES
: Straw yellow in the glass, with golden reflections and a fine and lasting perlage. The nose offers elegant scents reminiscent of white pulp fruit, bread crust and yeast. The palate is balanced, pleasantly fresh and mineral, with excellent persistence.
Vol %: 12.0%
Grapes: Chardonnay 40%, Pinot Noir 20%, Pinot Meunier 40%,
Serving temperature: 6/8 C°
Tasting Notes: Golden yellow colour with silver highlights. In the glass, the bubbles are thin and dynamic. The first nose reveals notes of flowers (hawthorn and jasmine) combined with fruity aromas of banana and citrus fruits. During the aeration, the wine opens up more on mineral notes of flint. The entry is ample and light with spicy notes of cinnamon and star anise. In the palate, this wine is marked by the sweetness of the mandarin which a subtle touch of ginger mixes with in the finish.
Condividi
Altri prodotti in
Birthday