MAGNUM Prosecco personalized with label for Father's Day
MAGNUM Prosecco Treviso Extra Dry DOC - 1,5 lt. - Personalized with tag as a gift idea for Father's Day or as an original birthday gift for Dad
1.50 lt.
Sparkling
Veneto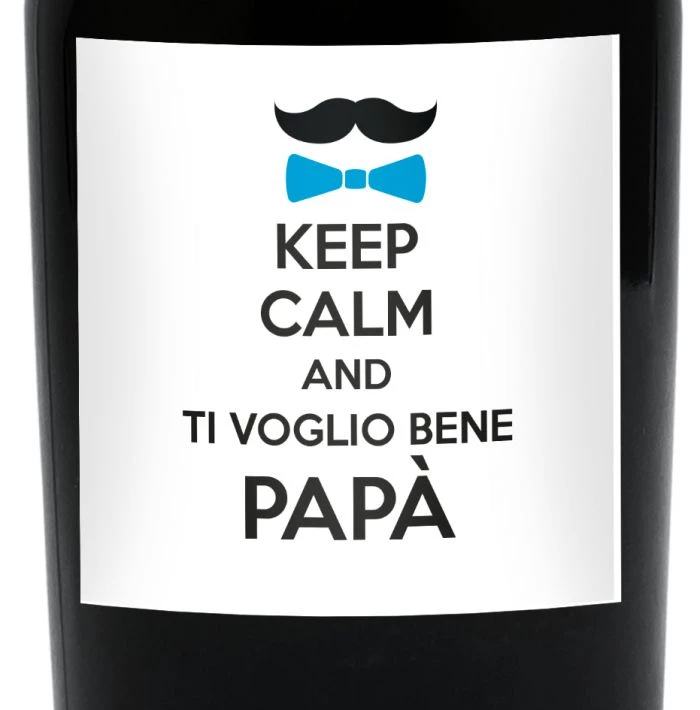 Father's Day is approaching and you seem to be running out of ideas this year? Have you searched far and wide but nothing, so far, has caught your attention? Don't want to fall back into the usual clichés? Don't worry, we are ready to come to your aid: on Bottle-Up you will find the original gift you have in mind! With a nice Magnum of Prosecco, for example, in a personalised bottle, a good impression is guaranteed as well as amazement in your father's eyes. In fact, the Prosecco that Bottle-Up proposes, fresh and flowing, is of great quality and is perfect for enriching, even with a bit of brio and liveliness, such a special occasion. So make this Father's Day unforgettable, surprise him with a personalised bottle, write a dedication on the label and give voice to all your affection. Bottle-Up's Prosecco Extra Dry can be the bottle to uncork together on 19 March, but also the one to save for another special occasion, such as a lunch or dinner with the family; in either case, one thing is certain: thanks to Bottle-Up the original gift you were looking for is just a click away! Certainly, then, with your warm dedication on the label, the bottle will appear even more precious in your father's eyes and he will certainly want to treasure it for years to come, as a precious memento. All in all, then, for this Father's Day, go for the sure thing, bet on our customised bottle: no gift will be as original!
DENOMINATION: Prosecco DOC
VINES: glera 100%
ALCOHOL CONTENT: 11%
SIZE: 1.5 lt.
SERVING TEMPERATURE: 6/8 ° C
WINE PAIRING: appetizers, savory pies
Vol %: 11%
Grapes: Glera 100%,
Ageing type: Steel Tank ,
Organoleptic classification: Aromatic, Floral, Fruity
Serving temperature: 6/8 C°
Occasions of Use: Anniversary
Tasting Notes: "The yellow to the glass is straw-yellow, with light greenish reflections and lasting perlage. The nose is floral and fruity, characterized by hints of acacia and jasmine flowers, followed by notes of white peach and green apple. The taste is fresh and smooth, in line with the bouquet and good length."
Condividi
Altri prodotti in
Father's Day